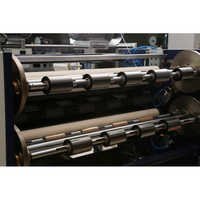 Printing Barcode Ribbon
Product Description
We are offering a range of printing barcode ribbon, which is used for general-purpose to specialty applications. It is outstanding for labels / tag products etc. We keep up with flexible materials and sizes. There are quick delivery times also. Our ribbons are available for promotions, branding & compliance labeling needs. We uphold aspects like OEM compatibility, maximum durability, and others. Serving for exacting industrial applications, our products have resistance to abrasion, heat and chemicals etc. Our ribbons are designed to match your application needs, perfectly.
Benefits of Printing Barcode Ribbon:
Help in extended print head life and reduced maintenance.
Print quality, consistence and reliable.
Durable, high speed printing.
Meet a variety of labeling applications.
Product and retail labeling, etc.
A variety of types, like wax ribbon, resin ribbon & wax-resin ribbon.
Key Aspects:
Usage: Used in ordinary label, shipping and address label, shell and packing label, retailing label and tag printing.
Storage environment: Relative humidity(20%-85%) storage time less than one year.
Attention: The TTR to the direct sunlight and humidity directly will be damaged.
Finished spec: According to need to cut all kinds of TTR ribbon.